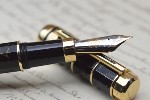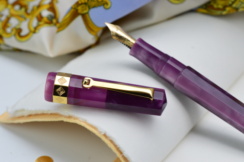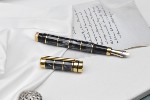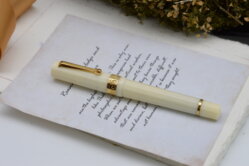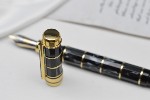 Celluloid material is obtained from wood cellulose, it is a material which embodies all the qualities that make a perfect pen:
bright look, light weight, robustness, pleasant feel and extraordinary combination of color.
The project was conceived on the discovery of vintage celluloid produced in Italy. The most classic and elegant material used for the production of fountain pens.
Balance, simplicity of lines and elegance. This was our project to enhance the beauty of this material.
The pen comes with a precious Santini two-tone 18-carat gold number 8 nib, a true Italian craftsmanship.
100% made in Italy, 100% Italian class.