A fine writing experience depends on three different things: your pen, your ink and your paper.
No less important than the choice of the right fountain pen is the choice of the right ink. It's not only the paper quality that matters; the beauty and readability of your handwriting as well as the color of your ink will tell the reader much about your personality.
Nowadays the market offers us a lot of choice between inks, classics, fluorescent, shading, shimmer inks ecc.. But which ink is most recommended for our pens?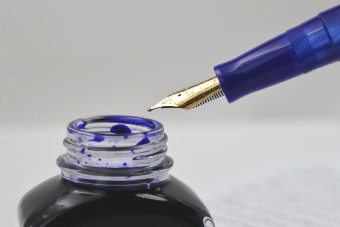 The Ink.



Despite the great choice of inks, we recommend that you choose the classic onces.
The high quality inks produce flow and expressive lines, optimally designed to protect fountain pens. They do not have the impurities and don't damage the filling system.
It is generally better to avoid waterproof inks, although some are advertised for calligraphers. Be sure to clean your nib often if you use waterproof ink.
We recommend:
classic fluid inks.


A
good
fountain
pen
must
write
on
any
type
of
paper,
it doesn't matter if you write on printer sheets or use calligraphy paper. But the difference exists.
Paper weight is an indication of how heavy it is. Most paper is measured according to "gsm" or grams per square meter.
T
he real difference between how paper performs comes down to the sizing and weight of the paper, or how the paper is treated in manufacturing to change the absorbency level of the paper. The basic idea is that the more absorbent the paper is, the more feathering and bleed through you will experience. Paper that has additional surface sizing will have the ink sit on top of the paper and take longer to dry, rather than absorbing into the paper, to dry quickly.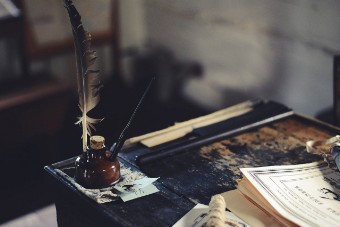 Paper is available in pads or by the sheet. Most smooth, non glossy papers are worth experimenting with to discover your personal preferences. The best way to choose a paper is to test it with your pen ink. Does it absorb the ink? Does the pen skid? If the answer is yes to either of these questions, the paper is probably non good for calligraphy writing. Is the hairline fine? Often different nibs or inks will give you better or worse results, so take the time to test the paper carefully and fine the perfect one for your nib and ink.