I T A L I A N H E R I T A G E
_________
_________
_________
Twelve faces made from a material never used for this pen model : the ebonite.
This unique material was the first used for the production of pens in the history of writing.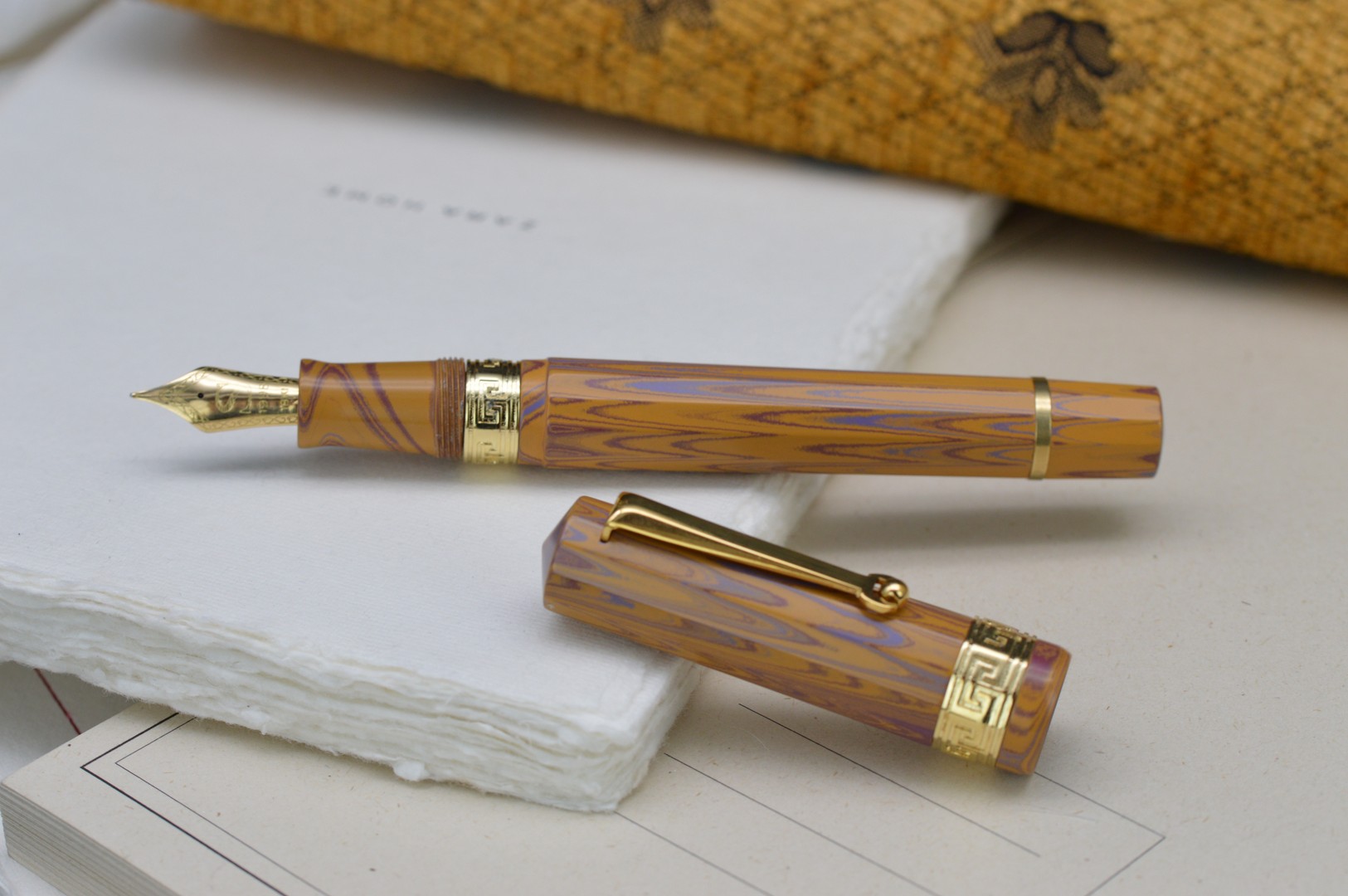 1 pcs in stock


Add
Details
Ebonite was the first material used for the production of pens in the history of writing.
Each piece has its own coloration that makes it unique. A long and expert processing and a fully hand-crafted polished
will make you appreciate all the beauty of this material:
light, touch-pleasing and refined. The precious rings that decorate the body, are made from fusion as in the best tradition of Italian goldsmithing.
Volterra is a charming medieval village in the province of Pisa. T
he city of Volterra, almost completely enclosed within the walls, has kept its medieval character and one can still enjoy the atmosphere of the past.
Michelangelo Volterra is a color of terracotta, purple and light blue shades. It has a lot of the qualities of orange; enthusiasm, spontaneous, gives energy and brings joy. A color for celebration. Terracotta has a more comforting feeling than orange because of the mix with brown which brings security.
Features


ebonite body/cap

terracotta, purple, blue mottled ebonite

twelve facets

piston filling system

18 KT gold nib size 6

ebonite feeder

gold plated trim

3D fusion greek rings

limited edition

International warranty
Specifications

Nib sizes:
M, F, EF, B, STUB, F Flexy, Italic, Flexy
Please note,
if you order B, Stub, Flexy, Italic nib
we may need 3 - 5 days more to dispatch your order
Shipping Information:

Dispatch time:
5/7 working days*
Europe delivery DHL:
2 - 4 working days
USA/ Canada delivery DHL:
3 - 5 working days
Worldwide delivery:
5 - 10 working days
ADD TO MY ORDER
n.6
Add
Please don't hesitate to contact us via email or Live Chat!
We are always happy to help!